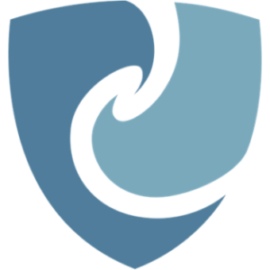 Cursos online de la Iowa State University
Curso sobre Enfermedades emergentes y transfronterizas de los animales (Transboundary and Emerging Diseases of Animals Online Course)
The Transboundary and Emerging Diseases of Animals Online Course opens on October 25 and runs through January 15, 2023. Registration closes on November 30, 2022.
Learn about the causes and consequences of foreign animal diseases (FAD), how FADs are transmitted and introduced, the entities involved in a response to a FAD outbreak, what to do if a FAD is suspected, fundamentals of biosecurity practices, and effective risk communication strategies. Content is delivered through lessons, outbreak descriptions, and scenarios; the FADs are presented in the context of endemic diseases. This interactive course is for veterinarians and veterinary technicians, animal health industry employees, and government officials interested in high consequence animal diseases and the response to them. Veterinarians and veterinary technicians can choose to earn as little as 6 credits or up to 39 credits of CE through RACE (Registry of Approved Continuing Education of the American Association of Veterinary State Boards). This course has been used by thousands of veterinary professionals over the years and is continuously improved. More than 75% of participants have rated the course a 7 or above out of 10.
To find out more and register, visit https://www.cfsph.iastate.edu/product/teda-course/
Curso sobre Zoonosis (Zoonoses: Protecting People and Animals in Rural Communities)
Zoonotic diseases are an important health risk and concern for rural communities, and can have profound impacts on human health, animal health, food safety, public health, and producer livelihood. The Zoonoses: Protecting People and Animal in Rural Communities course is a self-paced, web-based course for animal health, human health, or public health professionals or students, or individuals interested in the prevention of zoonotic diseases. This course overviews the occurrence and impact of zoonotic diseases of agricultural animals, with an emphasis on prevention measures to reduce health risks for people and animals. Many simple prevention measures and changes in behavior can be protective against a variety of zoonoses. The course includes lessons, scenarios, and online resources to help communicate and promote zoonotic disease prevention strategies.
To find out more and register, visit https://www.cfsph.iastate.edu/product/zoonoses-course-rural/
Octubre 2022